Keeping Up with the Kardashians is an American reality television series airing on E! that premiered on October 14, 2007.
Season six is expected to begin on Sunday, June 12th at 10/9c. E! ran a poll to determine which ad campaign should be used for the upcoming season, with the "White-Hot" option winning.
1 Overview
1.1 Cast
2 Seasons
3 Ratings
4 Spin-offs
5 References
6 Notes
7 External links
Tabloid protagonist Kim Kardashian and her colorfully blended family, which includes step-dad Bruce Jenner, are the subjects of this reality series that chronicles their often chaotic domestic life together. Although the family members are frequently at odds, they always support one another in the end.
[edit] Cast
This section does not cite any references or sources.
Please help improve this article by adding citations to reliable sources. Unsourced material may be challenged and removed. (July 2010)
Cast member Season(s) Title(s) Notes
Kris Jenner 1– Main cast Born on November 5, 1955, Kris is the family matriarch and her daughters' business manager. She was married to the late Robert Kardashian, best known for being a defense lawyer during the O.J. Simpson murder trial, and had three daughters and one son with him before they divorced in 1990. She later married athlete Bruce Jenner, and has two daughters with him. She owned the now-closed children's boutique, Smooch, in Calabasas, California.
Bruce Jenner 1– Main cast Born on October 28, 1949, Bruce is the 1976 Olympic decathlon champion. He married Kris in 1991 and is depicted as the more conservative parent, often seen in disagreements with his stepdaughters over their choices.
Kylie Kardashian
Kylie Kardashian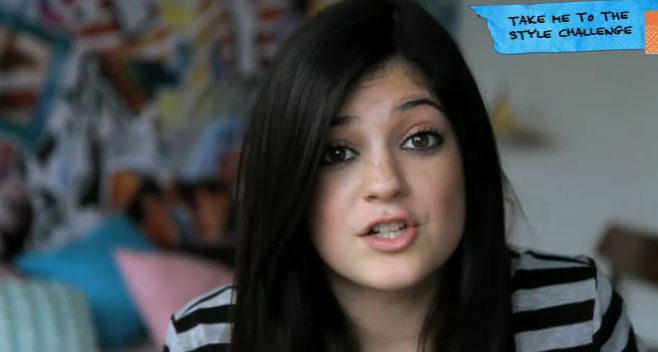 Kylie Kardashian
Kylie Kardashian
Kylie Kardashian
Kylie Kardashian
Kylie Kardashian
Kylie Kardashian
Kylie Kardashian
Kylie Kardashian
Kylie Kardashian
Kylie Kardashian